Featured journal article: CRISPR vs COVID-19: how can gene editing help beat a virus?
---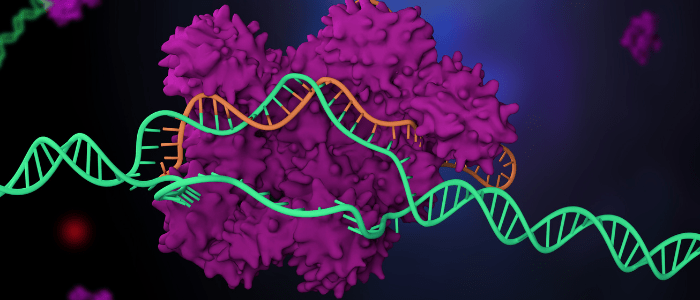 Upon the outbreak of the COVID-19 pandemic, many research labs refocused their attentions to work on the novel virus. Those working with the gene-editing tool CRISPR were no exception and the technique has since been utilized to develop fast, diagnostic tests for the disease, as well as a potential new treatment.
---
CRISPR is a key element of many lab scientists' toolkits. In addition to its application in basic research, CRISPR is also being applied as a diagnostic and therapeutic tool, and is generating invaluable insights for drug discovery.
---
Over the past year, CRISPR has gained its first Emergency Use Approval from the US FDA and many are looking to the technique to solve the issue of dwindling testing capacity. However, the technique still has its challenges to overcome and it will likely take time before a COVID-19 CRISPR-based test or therapeutic hits the mainstream.
So, in the battle of CRISPR vs COVID-19, can a gene-editing technique help to defeat a virus?
---