Devaluing facts harms STEM education
---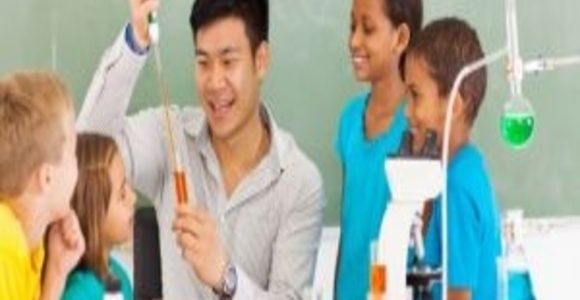 The proliferation of "alternative facts" and mistrust of science may jeopardize the future of STEM education.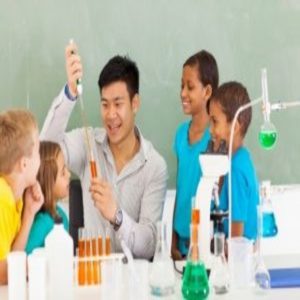 STEM education is valuable. Science, technology, engineering, and mathematics have been societal and economic boons that made the United States an industry and research leader known for developing transistors, magnetic resonance imaging, recombinant DNA technologies, and the Internet.
According to the National Science Board's Science & Engineering Indicators 2016 report, employment in the sciences will grow nearly 15 percent between 2012 and 2022, compared with almost 11 percent for all occupations. However, some fear that the zeal for discovery and innovation may be hampered by President Donald Trump and his Republican administration. No other president has refuted evidence-based information with "alternative facts" or been so quick to silence science-based federal agencies, such as the Environmental Protection Agency, U.S. Department of Agriculture, and the National Parks Service. Scientists fear that the new administration's "anti-science" rhetoric and alternative fact–based policies will reduce student interest and hinder the critical thinking necessary for STEM careers.
"In science education, we consider of utmost importance the concept of argumentation, namely that a claim needs to be supported by evidence and needs to be justified," said Maria Varelas, professor of science education at the University of Illinois at Chicago's College of Education. "This process that we value so much in the sciences [and in] science education is significantly compromised when 'alternative facts' are allowed to propagate, remain unquestioned, and treated as plausible alternatives."
During the Republican administration's first 4 months in office, the president acted on alternative facts—or rather falsehoods—by proposing budget cuts to the EPA, USDA, the Department of Health and Human Services, and even the Education Department (ED). Cuts to these major agencies reduce opportunities for young scientists and indirectly impact the education system as well.
"Such reductions ultimately communicate that putting science to the service of people, their environment, their food, and their health is not a priority," Varelas explained. "Also, cutting funding limits the chances that these departments will continue to provide science education resources such as educational grants, outreach activities, and informal learning opportunities for students, which we know critically complement the work that happens in schools and classrooms."
Additionally, ED budget cuts may undermine programs meant to bolster STEM education. For instance, in the proposed 2018 ED budget, programs such as Striving Readers and the Teacher Quality Partnership will be "eliminated or reduced." Striving Readers, for one, helps students build literacy. Some states use this program to reward schools that boost student literacy not only in language arts but also in science and social science classes.
One overall goal of the education budget plan is to repurpose $20 billion to expand funding for voucher programs, which allow families to use federal funds for private schools. The Republican administration, with support from Education Secretary Betsy DeVos, claims its "school choice" program will offer more options and create a marketplace-style competition.
According to a study conducted by the Center for Research on Education Outcomes at Stanford University, this "competition" allowed a certain type of private school to flourish in parts of the U.S. The authors reported that charter schools, which are often privately funded but also receive allocated government funding similar to public schools, did exceptionally well in cities such as New Orleans, New York City, and Boston. Most of the credit for the charter schools' success, however, goes to local officials who created hefty regulations to ensure that low-income families wouldn't lose educational opportunities. But not all cities have this kind of stringent management or the available funds to sustain high-quality private academic institutions.
In communities throughout Chicago, the public school system is vital because it's often the only affordable and practical option for most students. Losing public school funding in underprivileged areas would mean withholding access to information and class materials for those students. Moreover, experience with such systems has shown that schools in low-income communities lose highly trained educators, including science and math teachers. Many of those highly qualified STEM teachers came from the soon-to-be cut Teacher Quality Partnership, which was extremely effective in the Chicago Public School system in 2009 and in subsequent years.
"[A school's main resource is its] teachers, who are respected for the work they do. For science teachers, specifically, [they must] feel that science is valued in the school system and in the society, and feel supported in empowering students of all heritages, races, and languages to imagine themselves in science fields and contribute to solving local and global problems," Varelas said.
Even though some political leaders and policy makers seem to be working against STEM education, strong interest in these fields persist. Many American children see a future in STEM and want science to be accessible to everyone.
"Young people seem to be civic-minded and concerned about the quality of air, water, soil, and food in their communities, and they care about the health of people around them," Varelas said. "Crowdsourced projects are forging collaborative relationships between non-scientists and scientists, which may allow us to build up even more momentum that seems to be forming around science. [This can] provide opportunities to many different people for not only accessing science as it currently exists but also shaping future science directions and practices."
---