Rakuten Medical, Inc. Acquires Key Assets and Manufacturing Technology from LI-COR Biosciences
---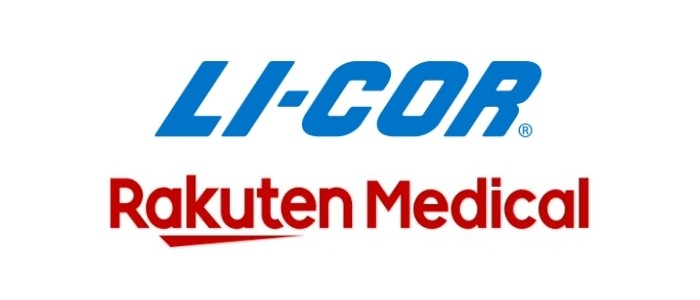 Acquisition Underpins and Further Enhances Rakuten Medical's Innovative Illuminox™ Cancer Therapy Platform
SAN MATEO, CA, USA. – January 11, 2021 – Rakuten Medical, Inc. (Rakuten Medical) today announced the acquisition of phthalocyanine dyes, including IRDye® 700DX, from LI-COR Biosciences. IRDye 700DX is a key component of the mechanism of action for products being developed by Rakuten Medical, and is currently being studied in ASP-1929 clinical trials across multiple oncology indications. This strategic acquisition ensures a consistent and flexible supply chain to further advance development and commercialization of therapies on the Illuminox™ platform, such as ASP-1929 and other photoimmunotherapy products.
"This important business transaction reaffirms our commitment at Rakuten Medical to advance our core, Illuminox, platform for treatment of cancer – and will ensure the consistent reliable supply of IRDye 700DX," said Hiroshi Mikitani, Chairman and CEO of Rakuten Medical. "This acquisition reinforces our confidence, adds additional flexibility to our supply chain, and will enable us to further improve our product development on the Illuminox platform."
Greg Biggs, CEO, LI-COR Biosciences noted, "This agreement with Rakuten Medical supports our current long-standing supply agreement and is a forward-looking strategic and operational win for both companies. We are pleased that the innovative technology we developed will potentially produce meaningful benefit to the medical community, patients, and families battling cancer."
This strategic acquisition follows other recent news from Rakuten Medical regarding global actions to accelerate the development of its first-in-class agent, ASP-1929, for Head and Neck and other cancer applications.
On December 23, 2020, Rakuten Medical announced that its Phase 1b/2 clinical trial, an Open-label Study Using ASP-1929 Photoimmunotherapy in Combination With Anti-PD1 Therapy in EGFR Expressing Advanced Solid Tumors (ClinicalTrials.gov Identifier: NCT04305795) enrolled and treated its first patient in the United States, at The University of Texas MD Anderson Cancer Center, Houston, Texas. This is the first of approximately 74 patients planned for this trial.
On September 25, 2020, Rakuten Medical, Inc. announced that its wholly owned subsidiary Rakuten Medical Japan K.K. received conditional marketing approval in Japan from the Ministry of Health, Labour and Welfare for ASP-1929 Photoimmunotherapy to treat unresectable locally advanced or recurrent head and neck cancer.
This content was supplied by Li-Cor.
---