Ordinary hair dye helps scientists investigate sensory processing in the brain.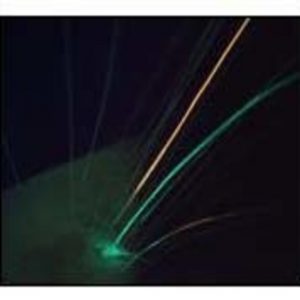 A pack of hair dye may not be the first thing that comes to mind when you think about technological innovation in science. Yet, this simple item, readily available in department stores worldwide, may help neuroscientists answer some very fundamental questions about the processing of sensory information by the brain.
Jacopo Rigosa and his colleagues at the International School for Advanced Studies (SISSA) in Italy are exploring sensory processing using rodent navigation as a model. As nocturnal creatures, rats and mice are specialists in using whiskers to gain information about the texture, size, and spatial arrangement of objects in their surroundings. As a result, a significant part of their cerebral cortex is dedicated to processing this information. For Rigosa and other researchers using this model, it is extremely important to be able to track the shape, structure, and precise movement of whiskers in freely moving animals, a task that is no mean feat.
"They are very small and very fast, and there are a lot of them. When they move back and forth, they blur and they overlap," explained Mitra Hartmann from Northwestern University, who studies the mechanics of whisker-based sensing in rats and was not associated with the new study.
Currently, researchers use laser sheets, place implants near the base of the whiskers, or fix trackable particles to the whiskers. Unfortunately, each of these methods is either too invasive or requires all but a few of the whiskers to be trimmed. In recent years, high speed videography has emerged as a useful way to track whisker shape and motion, but even under ideal conditions, it is difficult to distinguish between overlapping whiskers.
"We needed a simple method in order to highlight whiskers against a background," said Rigosa. By carefully painting selected whiskers of experimental rats with common fluorescent hair dyes, the researchers cleanly visualized single whiskers in their video recordings and tracked them precisely. The scientists also automated tracking, which sped up data processing. The researchers also showed, both theoretically and experimentally, that the application of this simple dye does not alter the behavior of the rodents.
"I believe that this kind of method could be immediately adopted by a lot of laboratories that are interested in imaging the whisker shape and motion," said Rigosa, who is now using the technique to try and draw correlations between whisker motion and neuronal activity in the cortex.
Written By Shreya Ghosh
Updated 13 December, 2018
Source Rigosa, Jacopo, Alessandro Lucantonio, Giovanni Noselli, Arash Fassihi, Erik Zorzin, Fabrizio Manzino, Francesca Pulecchi, and Mathew E Diamond. 2017. "Dye-Enhanced Visualization of Rat Whiskers for Behavioral Studies." eLife 6 (Hill 2008): e25290
Related Tags