Nanoparticle coating could kill viruses present on surfaces
---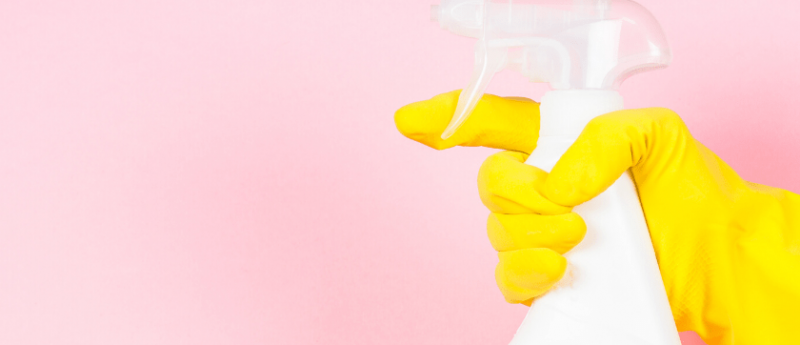 Researchers from Ben-Gurion University of the Negev (BGU; Beersheba, Israel) and the National Institute of Biotechnology in the Negev (Beersheba, Israel) are in the process of developing nanoparticle-containing surface coatings that have antiviral and antimicrobial properties.
The nanoparticles are made up of metal ions and polymers. The particles are toxic to viruses and bacteria but do not harm humans. To test the specialized coatings, the team used different metal ions in the nanoparticle surface coatings and measured their effects when used against lentiviruses (of the HIV family) in human cells.
The results showed that the surface coatings containing copper nanoparticles blocked the virus from entering the human cells most effectively. The team hope to continue these tests to see if the copper nanoparticle coatings can be used to inhibit infection by SARS-CoV-2 in light of the recent outbreak.
One advantage of the surface coatings is their persistence in the environment – the coating retains the ability to defend against infection from bacteria and viruses on surfaces for several weeks or even months. The polymer basis of the surface coating allows the controlled release of the metal ions by the nanoparticles and this slow release means that they can remain effective for these long periods of time.
"The need to develop antiviral coatings has greatly increased recently, with the SARS-CoV-2 outbreak, and this need will likely remain high even after the pandemic ends, due to increased awareness. In addition, the product will be efficient as a general antiviral and antibacterial coating. It can be applicable for medical settings, as an anti-pathogenic substance in places with increased risk of contamination, such as hospitals, but also for home use, and in public spaces such as schools, airports, public transportation and cinemas. We see a widespread and multidisciplinary academic commitment for finding solutions to currently medical and financial challenges as well as to the challenge of returning to normalcy once the pandemic wanes," commented Josh Peleg, CEO of BGN Technologies.
As the nanoparticle-containing coating can be applied to many surfaces without demonstrating toxicity to humans it could be used as an antiviral measure throughout hospitals, schools and people's homes to disinfect against diseases such as COVID-19 and limit transmission.
---