Broadly neutralizing antibodies: a combination to be reckoned with for HIV
---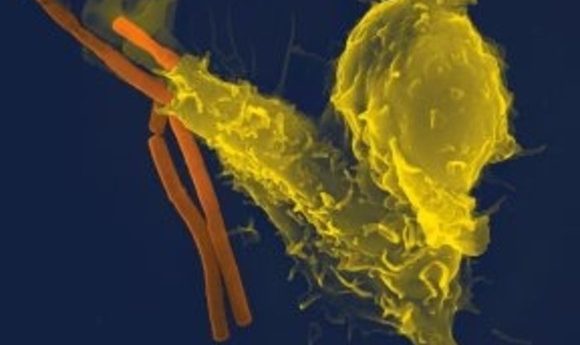 Clinical trial results reveal a promising new therapeutic combination of broadly neutralizing antibodies in the treatment of HIV.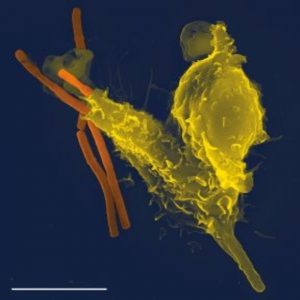 Recent research led by Florian Klein at the University Hospital Cologne (Germany) that set out to study the clinical implications of two broadly neutralizing antibodies (BNAs), administered in combination, for HIV treatment has come to a conclusion. The study indicated that the drug combination was both tolerable for the patients and effective in combatting the virus, while requiring a dosage regime that had a lesser impact on the patients' quality of life.
Typical HIV treatment involves anti-retroviral (ARV) drugs administered in combination, to prevent the development of resistance, on a daily, life-long basis. In comparison, BNAs directly target aspects of the virus that are more highly conserved and have a much longer half-life.
The two BNAs, 3BNC117 and 10-1074, had been tested individually in previous trials, but resulted in the same transient decline in viral load, followed by the acquisition of resistance, as would be expected if individual doses of ARVs were used.
The trial conducted by Klein et al. administered the BNAs in combination, via infusions up to three times per subject, to 30 HIV patients split into two groups. The first group was not receiving ARV treatment before the trial and the second paused their ARV treatment for the duration of the trial. The therapy was observed to be tolerated across both groups.
In the first group there was a significant and sustained reduction in the viral load, while in the second group the majority of subjects suffered no increase in the blood levels of HIV, typically observed in a break in ARV treatment, for several months after the last infusion of the BNAs. Henning Grüll (University Hospital Cologne), first author of the paper, stated that "the results of this clinical trial highlight the potential for antibody combinations to maintain long-term control of HIV."
The results of this trial have given hope to the possibility that HIV could be managed without the requirement for daily medication via BNA combination therapies. Additional clinical studies into the use of antibodies in HIV therapy are currently underway.
---