How cloud-based data tools and technologies help drug discovery firms deal with big data
---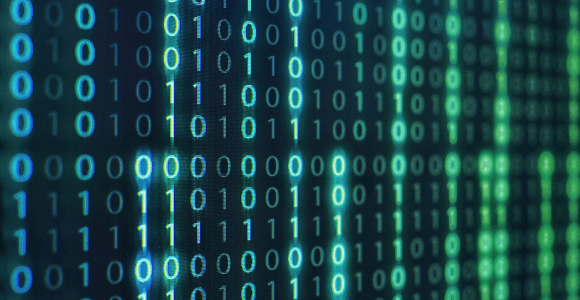 Today, life science companies want to do more with their data. This could be interrogating existing data to make further discoveries or simply making more effective decisions on their current programs. To achieve this, companies are having to organize data so that it can be efficiently questioned. A major goal is to create more drugs and get them to market faster.
Improving collaboration across organizations is driving the focus toward more efficient data capture and usage. But the ecosystem is complex, with different and globally distributed companies that consist of multiple interested parties, such as contract research organizations (CROs).
In response, many businesses are turning to newer IT technologies and solutions. These novel solutions are designed to automate the capture and analysis of data. They also streamline reporting – and consequently decision-making – to help meet data management requirements.
Data management becomes the forefront of innovation
Data management in the life science industry has gone through many evolutions. This has resulted in more data being collected and faster decisions being made. A recent and significant evolution was the move to systems such as electronic laboratory notebooks and laboratory information management systems. Now commonplace, these systems allow organizations to capture data in an electronic and structured manner.
Electronic data storage offers easier access to data and a greater ability to share it across teams or externally. This greatly speeds up decision-making – it means the days of scientists having to comb through a mass of physically-stored archives are over, allowing them to spend time on research, development and other value-add tasks.
These electronic systems have further evolved to streamline integrations with other systems and instruments, such as plate readers, to reduce manual input. This is also true in the number of data transfers that are performed by an end user through copy-paste or just typing in the data.
The main benefit of these integrations is the reduced risk of transcription errors. Collecting the wrong data can have significant impacts on an organization. This is especially true if the error introduced leads to erroneous conclusions that leave the firm exposed when it comes to regulatory audits.
One interesting side-effect of introducing electronic data management systems is that users can capture more valuable information. Manual entry is hard and laborious. Electronic systems make it easy for scientists to complete their work. The number of experimental write-up shortcuts that are taken is reduced and hence more data is captured.
These advances in scientific technology and how experiments can be performed have also increased the amount of data being recorded, which must also be analyzed.
Incorporating the cloud and SaaS
This creates further challenges for organizations – particularly in data storage capacity. Initially, organizations turned to increasing the storage capacity within their on-premise data centers, but the time and financial costs of ensuring the primary and backup storage needs were met outweighed the benefits.
In response, organizations are looking to be at the leading edge of what benefits technology can provide. Many have already – or are looking at – deploying data management applications running on the cloud.
This has ranged from a 'lift and shift' approach, which essentially moves on-premise applications to serverless environments and allows organizations to take advantage of scalable data storage and compute resource, to using applications that are provided on a software as a service (SaaS) basis.
The SaaS approach delivers all functional benefits of the application, while the vendor takes care of the technical side of things, like ensuring uptime in line with service-level agreements. The SaaS application removes the hassle of standing-up and running the infrastructure from the organization, for example, managing database and application servers. Again, this allows more time to focus on driving towards business goals.
SaaS applications that have been optimized for running in a cloud environment generally have more capabilities. This benefits both end-users and organizations compared to a system that has been deployed on-premise or just gone through a 'lift and shift' event.
However, it's the scalable nature of SaaS applications that holds the real benefit – namely being able to constantly adapt to an organization's needs.
If the business needs around capacity change – whether this is an increase in the number of users or the size of data being uploaded – the cloud infrastructure can be adjusted accordingly. This also means configuring multiple backups and mirrored systems becomes a more straightforward task.
This creates a robust and resilient system. It meets the requirement to deliver on expectations for data integrity and availability. The delivery of new capabilities is optimized by the SaaS vendor, who is responsible for maintaining the application. All these aspects allow client organizations to take advantage of the latest features quickly, delivering business value at pace.
---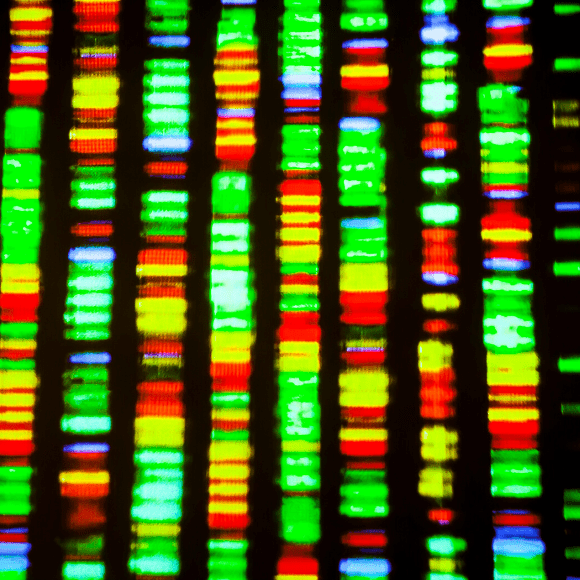 My data suck and so do yours!
Sources of error in your data are a reality that must be openly acknowledged, not swept under a rug, but how can we see through the background noise?
---
The use case for GxP
Many scientific companies perform regulated good practice (GxP) work and use electronic data management applications to support processes and data capture. Here, cloud applications are well placed to support these GxP requirements.
We all know that falling foul of GxP regulations can have serious consequences. This has led to some anxiety around implementing new tech for capturing data that has to follow well-defined regulatory procedures. Worse still, de-coding legacy GxP regulations for the cloud is not a simple task. In many cases, these regulations were written before the cloud was commonplace.
As a result, both organizations and regulators are having to interpret the GxP requirements against the benefits that the advances in technology can provide. Yet, we know that some of the key benefits brought by the cloud are system availability, scalability and resilience. The cloud environment, provided by a vendor that follows strict procedures that have been audited to ISO 27001 or SOC-2, means that both can be achieved – exceeding legacy technology while also surpassing regulatory requirements, so long as this has been configured correctly. An additional separation of duties between the cloud provider, SaaS application vendor and end users, using applications running on the cloud, further reduces the risk from any adverse events occurring.
Aligning data to the business
Using the cloud for more robust data storage and best practice for good data management is important. Yet equally crucial is ensuring that as organizational business needs and goals change, so too does requirements of data and the systems that optimize it. Organizations must seek to align data infrastructure with business goals. Increasingly, this means turning to technology that can further increase the value obtained from data.
One example of this is the use of generally cloud-based technology to mine through the data. This starts with the scalable data storage from multiple silos and systems as it comes, and with a basic amount of metadata. Then, emerging technology such as artificial intelligence and machine learning algorithms can be used to deal with much larger datasets, speeding-up understanding and discoveries. These types of investigations are only possible with the scalable storage and computing power that the cloud can provide.
In the end, the amount of data available to organizations is only going to increase. Advances in technology can help them to make sense of what they have. This covers capturing data appropriately in the first place to mining through the data to find new insights and knowledge. Ultimately, the goal is faster decision-making.
To do this, however, firms must be willing to implement new technologies that enable them to be bold and ambitious, and to take advantage of their number one asset: data.
---