How CESS® technology stacks up against the competition: the smaller, the better!
Live date: Tuesday 6 April 2021
|

10:00 [EDT] 15:00 [BST]
---
The pharmaceutical industry spends approximately USD$160 billion on research and development and launches fewer than 50 products annually. The need for technologies and approaches that reduce clinical attrition and increase output is paramount.
Poor bioavailability and low efficacy are amongst the most common reasons for drug failure. To address this, various particle engineering techniques have received attention for their ability to improve the solubility and bioavailability of drug compounds.
Nanoform's (Helsinki, Finland) proprietary CESS® technology is one such technique. Nanoform recently collaborated with Johnson Matthey's Pharmorphix® (Cambridge, UK) solid state services to evaluate CESS compared with other current approaches, including spray-dried amorphous dispersion, hot-melt extrusion, salt, co-crystal, milled and micron-sized active pharmaceutical ingredients.
What will you learn?
In this webinar, you will learn:
How the CESS process was developed through combining deep knowledge in physics, chemistry and pharma
How CESS-formed nanoparticles have significantly improved dissolution performance compared with other approaches tested
How Nanoform can support pharma companies with formulation challenges
Who may this interest?
This webinar will benefit an audience of industry leaders working in roles related to:
Pharmaceutical manufacturing
Quality assurance
Chemistry, manufacturing and control
Contract development and manufacturing
Research and development
---
Speakers: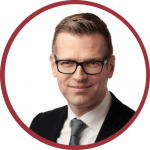 Niklas Sandler, Chief Technology Officer at Nanoform (Helsinki, Finland)
Niklas Sandler is the Chief Technology Officer at Nanoform. Sandler has extensive experience in academia and industry, specializing in pharmaceutical product development and materials science, with a PhD in Pharmaceutical Technology obtained from the University of Helsinki (Finland). His research concerning pharmaceutical technologies has been published in over 100 papers in major international journals.
Sandler's earlier work focused on novel pharmaceutical manufacturing technologies, process analytics, formulations for additive manufacturing and material characterization.
---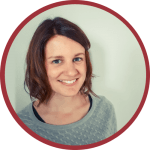 Claire Wombwell, Senior Scientist at Johnson Matthey (Cambridge, UK)
Claire Wombwell is an experienced research scientist with a demonstrated history of working in the pharmaceutical industry. Wombwell is highly skilled in research and development, with a PhD focused in Inorganic Chemistry obtained from the University of Cambridge (UK).
Before joining Johnson Matthey, Wombwell worked with supercritical fluid technologies to improve the performance of medicines. Since joining Johnson Matthey in August 2017, Wombwell has led multiple projects applying her expertise in solid state science to numerous active pharmaceutical ingredients. Wombwell's work at Johnson Matthey covers polymorph screening, salt selection, crystallization development, co-crystal screening and amorphous dispersion generation.
---
In association with: