Disrupting the in vitro diagnostics space
---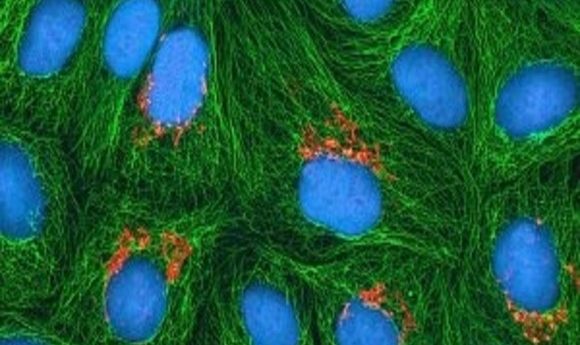 NANOPEC has released a new class of nano-structured ceramic films – MetaFluorex™ – designed for in vitro diagnostic (IVD) kits, in a bid to disrupt the field and improve early disease detection.
While the majority of IVDs use reporter molecules to emit measurable fluorescence, in instances where disease is in its early stages or a sample has been prepared poorly the amount can be insufficient for a positive measurement, leading to a false negative, and potential health consequences.
Speaking to BioTechniques, co-founder and CEO of NANOPEC, Mario Blanco, explained that the new film's honeycomb-like structure makes it photonic, thus increasing fluorescence intensity to around 25-times that you would achieve with a glass slide. This could be up to 100-times, but he noted that the exact amount of enhancement is still being refined through additional modifications. The materials are also not cytotoxic, making them safe for use with living cells.
"I like to think that NANOPEC technologies will save lives by providing early diagnosis and decreasing the number of false negatives."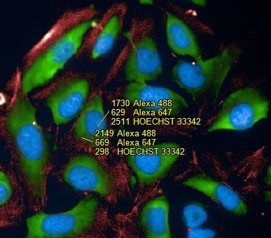 So, could these films replace glass as the gold standard? "If you were to ask me to choose a good material for doing diagnostics, I would probably turn first to glass because it's cheap to produce. It's easy to clean and it's very smooth" he explained. "However, if you asked me to discard a material because of its properties, I would also be forced to look at glass for the same reasons – it's hydrophobic, so people have to do a lot of tricks, such as blocking agents and excess antibodies, to make slides suitable for IVDs." These consumables are not essential with the new ceramics, thus reducing expense and waste.
The nanoporous structure of the film has other benefits aside from increased sensitivity. "We've done experiments where we add some mammalian cells, and they think they are inside the body and start to reproduce 30% faster than on glass, because on glass they don't get any oxygen or nutrients from the bottom, whereas on our material they do, and adopt a more normal or natural shape."
---
Ge Wang and Margarida Barroso on the HOTGEM imaging technology for breast cancer
HPV-RNA Seq: a powerful diagnostic technique for cervical cancer?
New diagnostic methods to monitor blood disorders enabled by Bio-Rad's droplet digital PCR technology showcased at 2019 ASH Annual Meeting
---
NANOPEC is now looking to create an academic consortium to incorporate MetaFluorex into research, confirming results and pushing a move away from glass as a gold standard in IVDs.
Blanco is a cancer survivor himself, and thus early diagnosis is a matter close to his heart. "I like to think that NANOPEC technologies will save lives by providing early diagnosis and decreasing the number of false negatives. So that's the focus of our program."
---